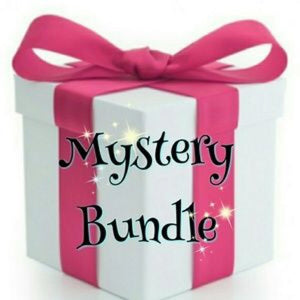 share this product with a friend
Mystery Bundle
GIVE THE GIFT OF OPULENCE!
N/A
Mystery Bundle featuring at least $8 in product(s)! 

Founder's Choice...No Requests, Please
FREE MYSTERY PRODUCT OR BUNDLE
(The more you purchase the more mystery products you receive)
Spend $25 - Receive at least $8 in mystery product(s)
Spend $40 - Receive at least $14 in mystery product(s)
Spend $60 - Receive at least $25 in mystery product(s)

HOW THE DISCOUNT WORKS:
As you shop, simply add the mystery bundle to your cart and use discount code: MYSTERY at checkout. (Be sure to have at least $25 in additional products as well as mystery bundle in cart).  Though it will state that it saves $8, the more you spend, the more mystery product you will receive in your shipment according to the tier above.
Regular price
$ 8.00
$ 0.00
We are currently on vacation, all Shipping will resume week of July 17th. We apologize for any inconvenience.
---
WHAT MAKES OPULENT BLENDS GIFT BASKET BETTER?
---
Treat your body to the Opulent Blends Experience with our personal care products. Your skin will thank you for indulging in our luxurious and fragrant natural product line. By using the finest ingredients and purist essential oils, we are able to bring you an incredible experience from your head to your toes.

Find in a store
Free shipping

on orders of $50