---
WHAT OUR CUSTOMERS ARE SAYING
---
Scatterbrained
So, I typed the above title and I had to look it up real quick to be sure it's even a word.  That is how scatterbrained I am these days.  Oh dear, where do I begin… Well, let's start with the fact that I have just under a hundred things to do, yet I have decided that it's a great time to blog.  Goodness, I'm a mess.  And as I sit here with a wry smile...
VIEW FULL BLOG POST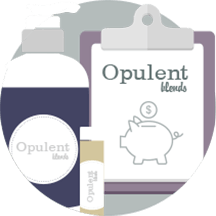 FUNDRAISERS & PARTIES
Is your wish list bigger than your budget?
Why not get it for free by hosting a Facebook Party?
Does your school, team, or organization need to raise money? We do fundraisers too!!!
GET THE DETAILS
RESPONSIBLY NATURAL
Our company was founded on demanding expectations of creating only the highest quality products. We didn't stop there though. Not only did we want to create those great products but we wanted to do it responsibly. That means we use only the best, ethically sourced ingredients. We formulate our products for quality and satisfaction over profit. Finally we take the time and care to handcraft them, providing our teammates a great atmosphere with sustainable living wages in an environmentally conscious facility. It is our commitment to our product, our customers, our planet, and our community.