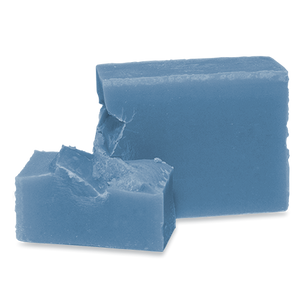 share this product with a friend
Bar Soap - Bulk Misfits
NO DETERGENTS • NO PARABENS • PURE VEGAN
Current Scents Available: N/A
SOLD BY WEIGHT, PER OUNCE 
"For reference, our full size bar of soap weights 4.0 ounces"
These bars simply didn't make the packaging cut.  Reasons include, but not limited to: size, shape, cut, etc.  Packaging is NOT INCLUDED with this option (bars will come "naked").  
Please refer to each bar's main listing for list of ingredients. 
Stop using those synthetic bars of soap (actually detergent) that dry out your skin, remove your natural oils and leave behind harmful chemicals.  
Experience the luxury of real natural soap today.
Regular price
$ 1.00
PER OZ
$ 0.00
We are currently on vacation, all Shipping will resume week of July 17th. We apologize for any inconvenience.
---
AVAILABLE BAR SOAP SCENTS
---
---
WHAT MAKES OPULENT BLENDS BAR SOAP BETTER?
---
It all started here...We say "Experience the Difference" & "Experience the Luxury" for a reason. If you have not tried real handcrafted soap you should not deprive yourself any further. The silky super suds it creates leaves your skin soft & clean. It feels like nothing you have ever used before whether that be bar soaps or shower gels. Don't forget it feels like you are in a spa when you walk in your bathroom and during every shower.

Our bars are all natural, pure vegan, and contain no parabens. They differ from traditional detergent soap bars that strip your skin of its natural moisture, leaving behind harsh chemicals and dry skin. Available in assorted aromas all created with wonderful essential oils.

Find in a store
Free shipping

on orders of $50
Awesome for sure 5 stars
Fantastic products and excellent customer service.
Perfect!
I love this soap. It lathers well, smells great, and makes my skin feel renewed.
The best soap!
I don't use any other soap! It does not dry out my skin at all, even in the winter months!
Awesome bar soap
This bar soap never fails. I have psoriasis and this helps with management and helps me use less medication.
Excellent product
Was given as a gift for Christmas, and couldn't wait to find it to re order! Thank you for prompt shipping!!!
Will re order more and recommend to others