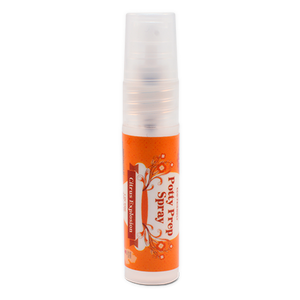 share this product with a friend
Potty Prep Spray - Travel Size - Citrus
DO YOUR DOODIE WITH DIGNITY
Avoid those potentially embarrassing moments or just respect those you share a bathroom with. Use our specially formulated, environmentally friendly Potty Prep Spray to trap odors directly in the toilet bowl water. A single spray in the air leaves a clean fresh scent.
Regular price
$ 3.00
0.17 FL OZ
$ 0.00
We are currently on vacation, all Shipping will resume week of July 17th. We apologize for any inconvenience.

---
WHAT MAKES OPULENT BLENDS POTTY PREP BETTER?
---
This great item should be in everyone's bathroom and purse! Potty Prep packs a big punch in a little bottle with just a few sprays. Guests and family members will appreciate the ability to be discreet while using the bathroom. Other brands similar to this, sell for twice the price! Make sure to buy our 2oz size for each of your bathrooms and our mini travel size for your purse or travel kit.

Find in a store
Free shipping

on orders of $50
Works well
Works well no wonder they sell out alot
Really works!
A nice, clean fresh scent left in your bathroom!
WORKS GREAT!
Would highly recommend it to all of you vs the other options out there! We have 3 boys so this is a must have for us and also we like to travel with friends so having this while sharing hotels is always a HUGE PLUS! All you have to do is spray "1 in the air - 3 in the bowl before you go" and it creates a "seal" over the water so as you go it traps the odor under the water, it's really great! This is a much better price than other competitor options also so don't delay and get it!
Great product!
This is an excellent, and effective product. Smells great!! No more stinky bathrooms ;)