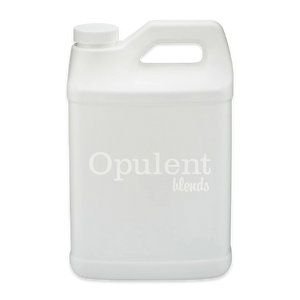 share this product with a friend
Multisurface Cleaner - Bulk Refill
Current Scents Available: N/A
64 Fluid Ounces
Limited Availability
Effectively cleanse hard surfaces while also freshening the scent of your home.  We only use natural, biodegradable ingredients that are safe for families and the environment.
Please refer to each scent's main listing for list of ingredient
Regular price
$ 35.00
$ 0.00
We are currently on vacation, all Shipping will resume week of July 17th. We apologize for any inconvenience.
---
WHAT MAKES OPULENT BLENDS MULTISURFACE CLEANER BETTER?
---

Find in a store
Free shipping

on orders of $50
We love the smell as we clean our kitchen counters and the winter blend is perfect for this holiday time of the year. It is also nice to know there are no toxic ingredients.
Lavender Multi Purpose Cleaner
I love the Lavender Multi-Purpose Cleaner! I love cleaning without the smell of harsh chemicals. Not only does this cleaner smell wonderful, but also leaves my countertops and appliances sparkling clean!
Citrus Explosion Multi-Surface Cleaner
I love the clean and refreshing scent emitted after using this spray cleaner. I love the natural and eco-friendly ingredients making it user friendly and safe while protecting the environment! So many plusses with this product!